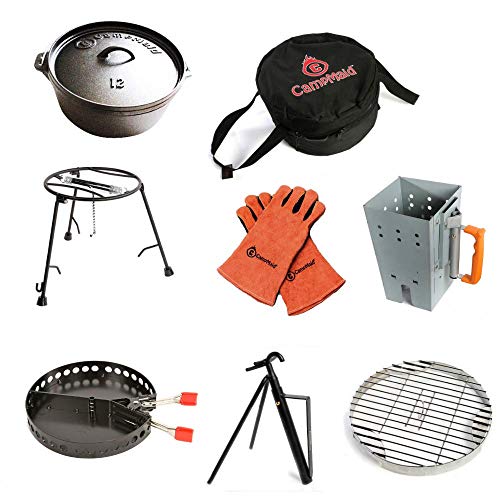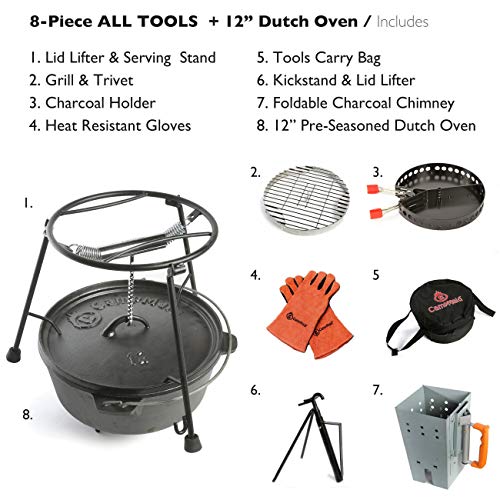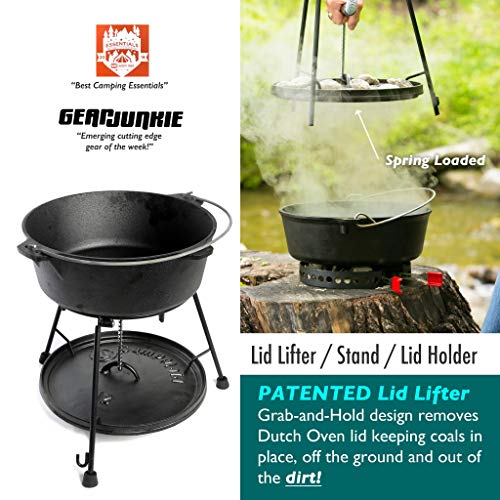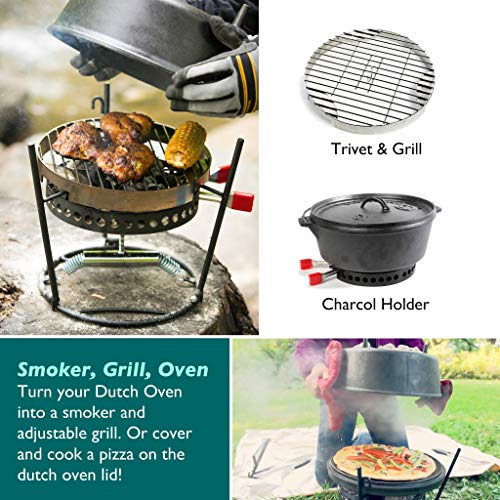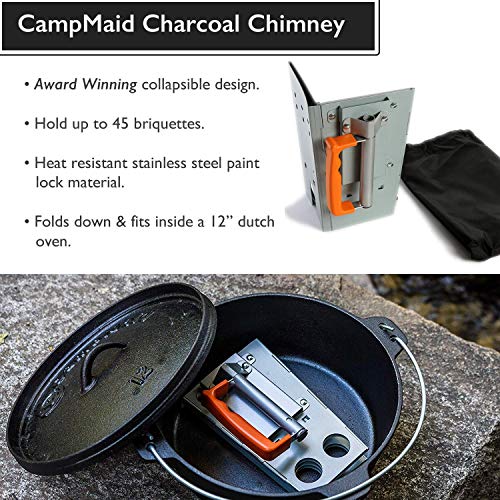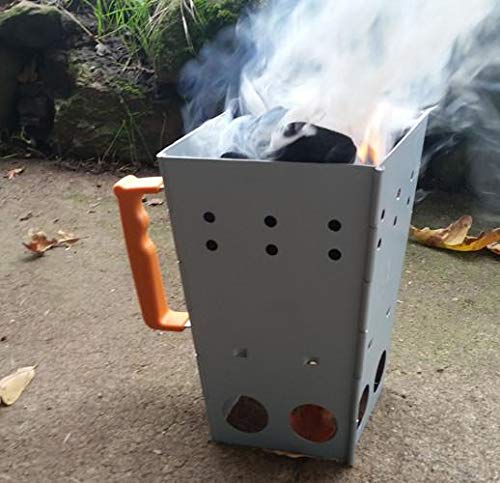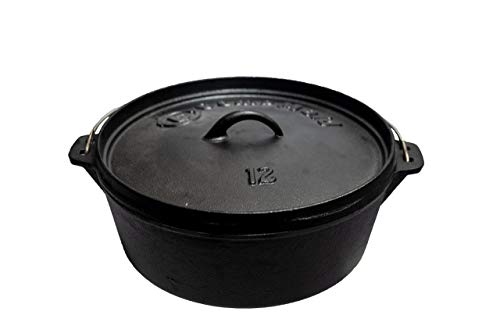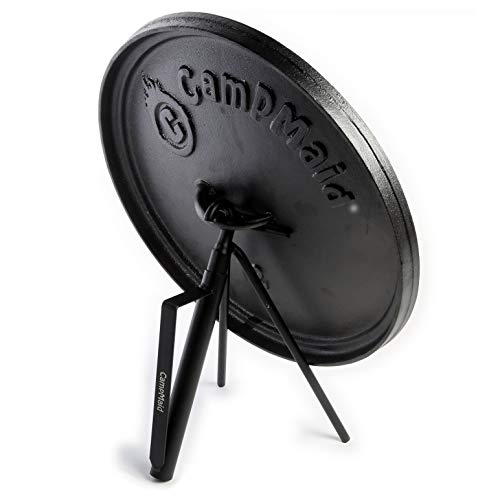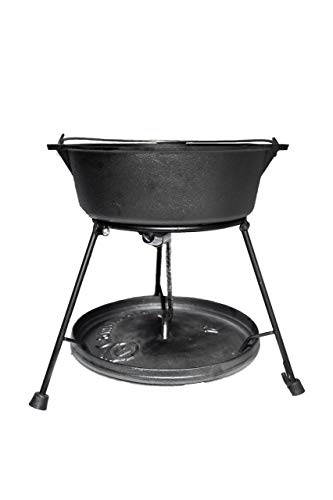 Price: $264.99
(as of Dec 01,2021 18:37:18 UTC – Details)
A 12″ Pre-Seasoned Premium Quality Cast Iron Dutch Oven Without Legs for Inside and Outside use.
A CampMaid Award-Winning Lid Lifter that keeps lids out of the dirt. It's also used as a serving stand and lid holder. There is a Flip Grill/Trivet that turns your dutch oven into a grill and oven.
A Charcoal/Wood Holder Heat Source. In combination with the Flip Grill, turn your lid into a grill or an oven. It also has a Lid Kick Stand.
Heat Safe Dutch Oven Leather Gloves and a Mega Bag for Holds a 12″ Dutch Oven & Tools.
CampMaid's Collapsible Charcoal Chimney is a unique twist on the traditional concept to quickly heat charcoal for outdoor cooking. Quickly heats charcoal for outdoor cooking (7-10 minutes). Portable and collapsible. Fits inside a 12″ cast iron dutch oven and hold up to 45 briquettes. Great for Emergency Preparedness.
Amazon Products