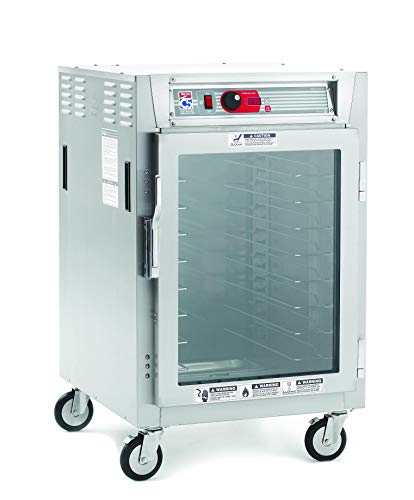 Price: $8,321.29
(as of Dec 01,2021 18:27:08 UTC – Details)
High performance insulated cabinet with precise temperature control with 2. 5″ thick, high-density fiberglass insulation.
Designed to maintain food temperature and quality by continuously monitoring and controlling internal cabinet temperature.
High performance airflow design delivers uniform temperature throughout the cabinet by channeling hot air to the bottom of the cabinet and over the passive humidity pan, allowing it to rise naturally without blowing air directly over the food.
1/2 Height cabinet with 2 Full Length Clear Door and Lip Load Aluminum slides
2000W/16A/60Hz with NEMA5-20P plug
Amazon Products