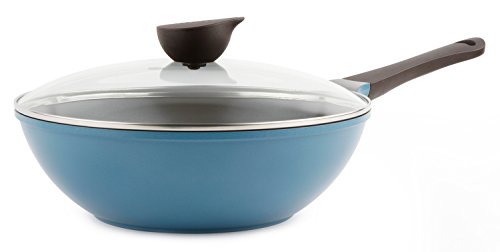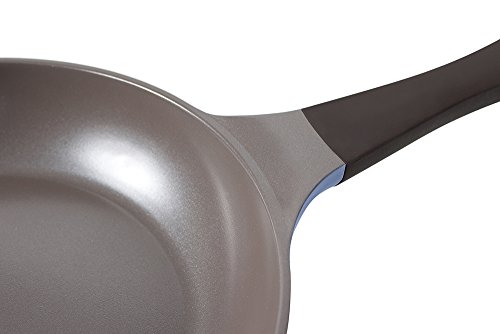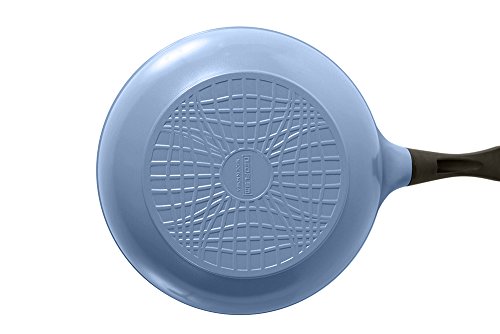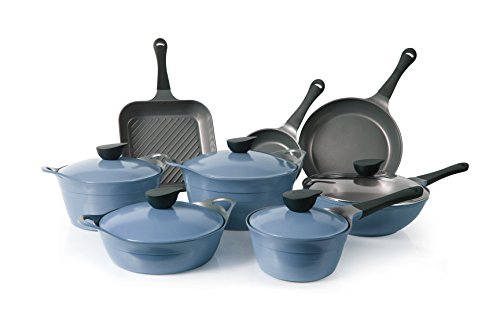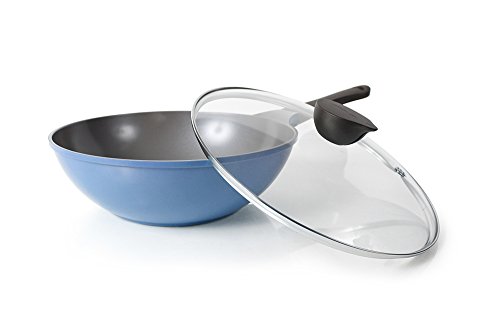 Price: $39.99 - $33.99
(as of May 11,2021 10:21:05 UTC – Details)
PFOA/PTFE FREE ECOLON CERAMIC HEALTHY NON-STICK COATING – Eela wok Chef's pan is coated with Ecolon, a healthy alternative to nonstick coating and is used to create durable and scratch resistant cookware. Manufactured from earth's natural minerals, it is PFOA/PTFE, Lead, and Cadmium free.
DURABILITY & HIGH HEAT CONDUCTIVITY CAST ALUMINUM TECHNOLOGY – At only 1/3 the weight of cast iron, our pan is exceptionally durable, scratch resistant, heats evenly and have high heat conductivity. It is a perfect pan for fast cooking and reduced energy consumption.
AWARD WINNING DESIGN – Eela product won 2012 Design Award. Features: Integrated Bakelite handle, patented cropcircle base design, sophisticated pleated exterior wall, and tempered glass lid with steam release vent.
PERFECT WOK, PERFECT GIFT– Great gift for the holidays, Thanksgiving, Christmas, wedding, graduation, and other special occasions. Ideal for all your cooking needs from heating, frying, sauteing, and much more.
USE & CARE – World class product of Korea. This cookware set is durable, scratch-resistant, easy to clean, and dishwasher safe. LIMITED LIFETIME WARRANTY for any quality issues, please contact us any time. For best results, do not use abrasive cleaners, do not excessively preheat empty cookware, and do not use in the microwave.
Item shape: Round
Amazon Products