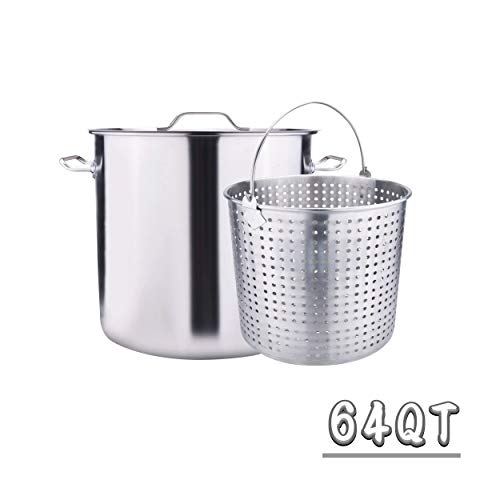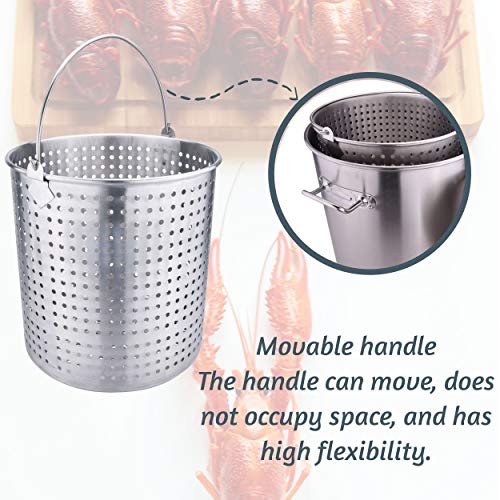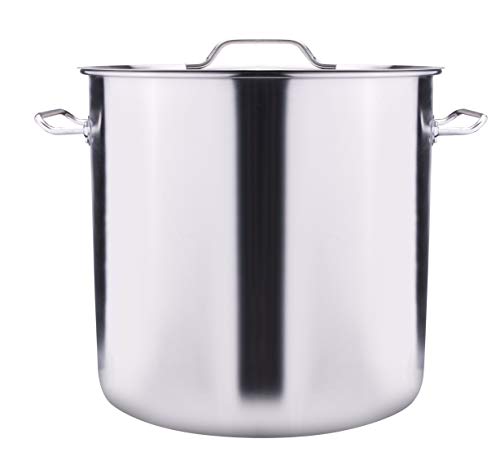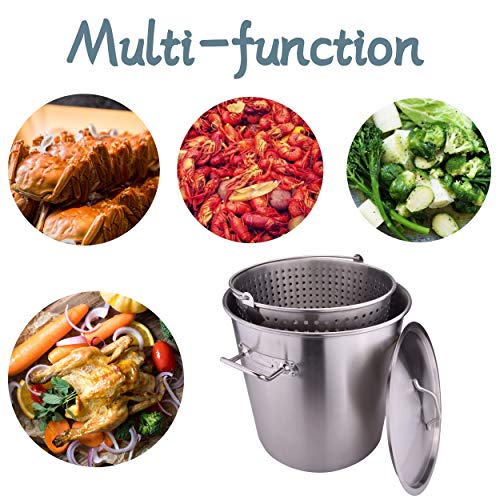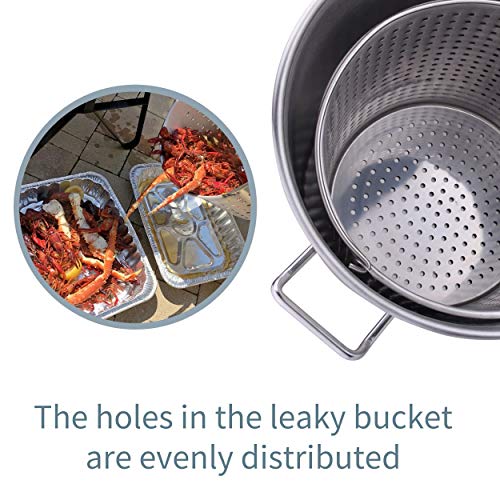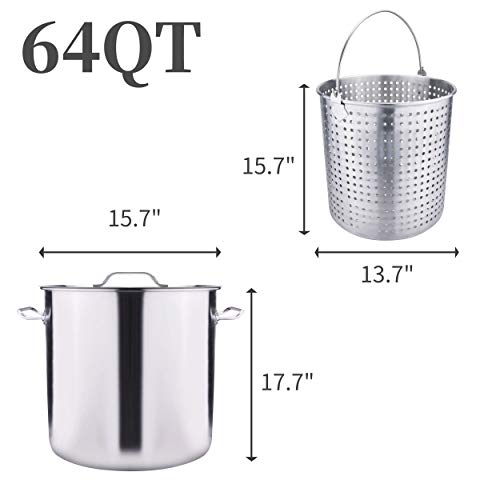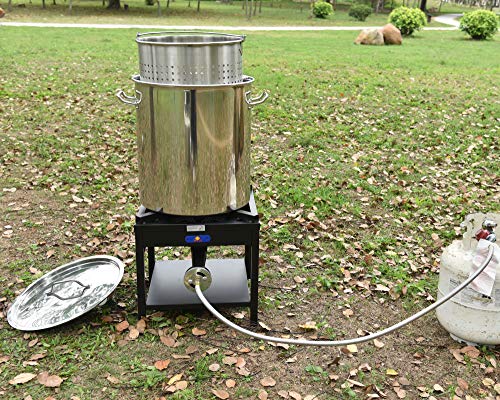 Price: $103.99
(as of Jun 25,2021 13:49:35 UTC – Details)
Our stainless steel crawfish boil pot is the perfect addition to your outdoor cooking equipment. Includes stainless steel stock pot, lid, and strainer basket. Make your favorite, Traditional and delicious Home-made recipes.
Our stainless steel cookware does not apply any coating, and is free of health hazard. Food-grade stainless steel. It will last for an extremely long time, sturdy and durable.
The holes in the strainer basket are evenly distributed. Multi-directional water filtration, quick draining and prevent foods from fall-through.
The handle of strainer basket can move, does not occupy space, and has high flexibility.
Be it Seafood boils, Crawfish, Lobsters, Crabs, Stews, Fish fry, Turkey fry, Beer brewing, Gumbo,low country boils etc this stock pot handles them all. Three size to choose: 64QT / 84QT / 100QT, It may function as a standard stock pot for most outdoor cooking needs.Perfect for all outdoor cooking adventures,backyard parties and Tailgating.
Amazon Products