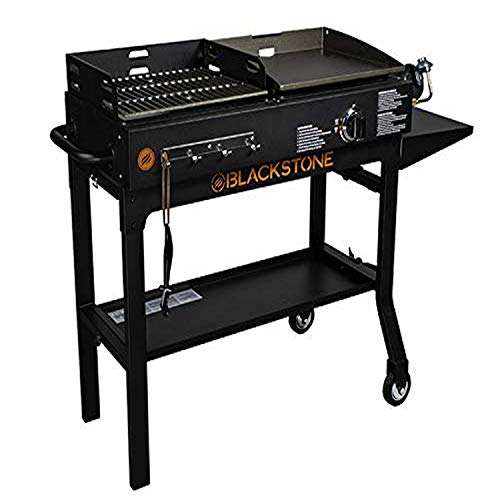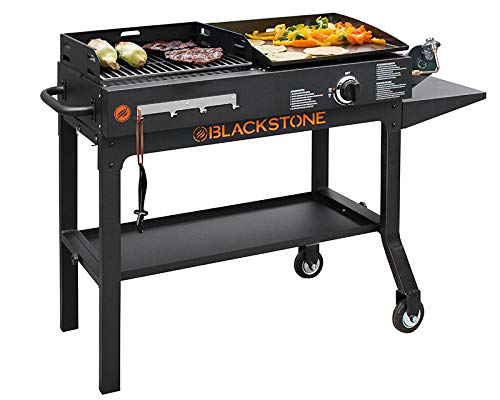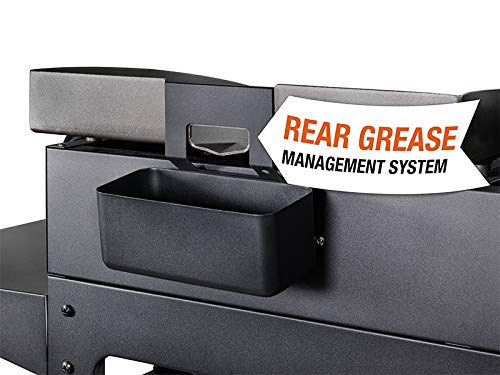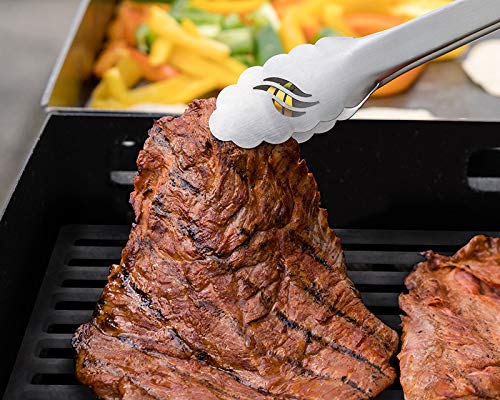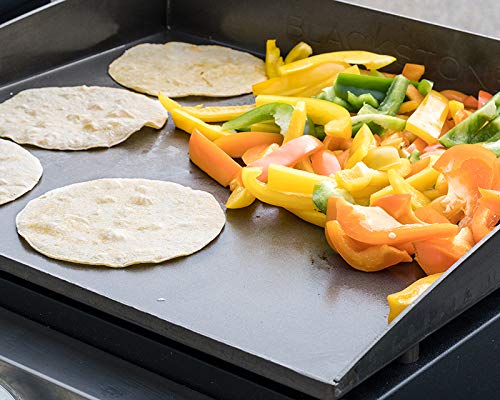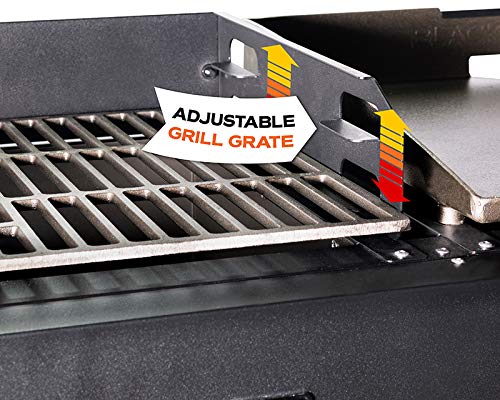 Price: $319.00                                 ONLY a FEW LEFT!!!
(as of Dec 01,2021 18:47:18 UTC – Details)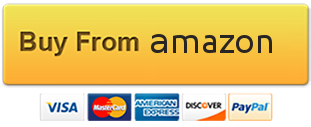 The Blackstone 1819 griddle & charcoal grill combo is the best of both Worlds, never again settle for how you want to cook.
The Charcoal Grill side is perfect for those that love the taste of the traditional outdoor cooking. The grill grate is adjustable to place it closer or further away from the coal for more control while cooking.
The Griddle side is perfect as a companion to the grill to sauté vegetables, toast buns, or make sides for your meal. The griddle is great to expand how you cook outdoor by allowing you to go from breakfast, lunch. and dinner quickly and easily. Step up the way you cook outdoors with the Blackstone Griddle & Charcoal Grill Combo!
REPLACE YOUR STANDARD GRILL – Replace your grill or BBQ with a Blackstone griddle and never look back! This grill is simple to use and easy to assemble, so you'll be cooking in no time. Take the headache away from outdoor cooking and spend more time enjoying the outdoors.
TRANSPORT WITH EASE – Easily wheel around your yard or transport from your backyard to the campsite thanks to the removable griddle top and two industrial strength caster wheels.
DURABILITY AND LONGEVITY – This Blackstone Grill is built to last with a powder-coated black steel frame, stainless steel burners and thick cold rolled steel cooktop. Super simple to clean, making post-meal cleanup a breeze.
Features:
Grill Grate Dimensions 16" 15.75"
Griddle Dimensions 17" x 15.75"
Adjustable 12,000 BTU 'H' Style Stainless Steel Burner for the Griddle
New Rear Grease Management System for the Griddle Top
Charcoal Grate Hook included
Propane Adapter Hose included
Additional Hooks on the Front for Cooking Utensils
Wheels and Handle for Easy Maneuverability
Side Shelf to Support one-pound Propane Tank and Prep Space
Box Dimensions–40.5″ L x 14.5″ H x 20″ W, 82 LBS
Assembled Dimensions–50.5"L x 21.25"H x 35.75″W, 68 LBS
Get Your Blackstone 1819 Griddle and Charcoal Combo Today!!
Amazon Products