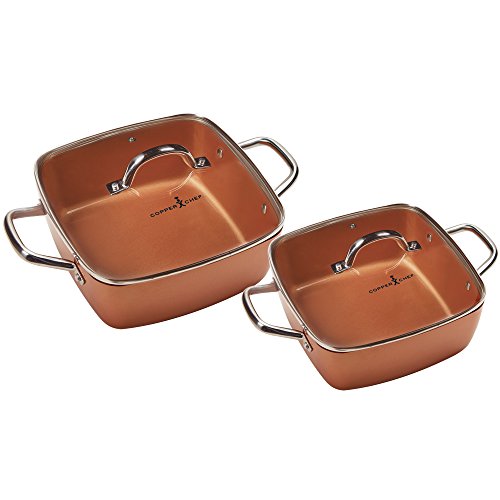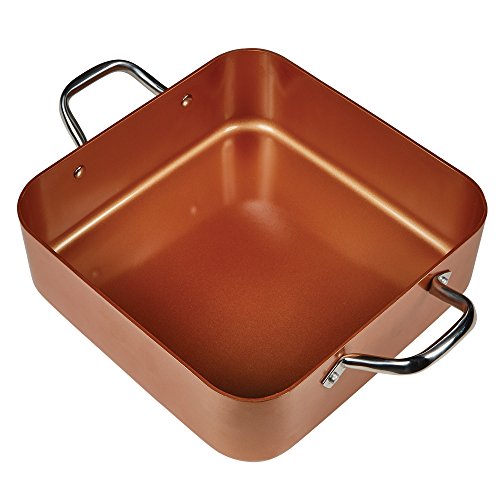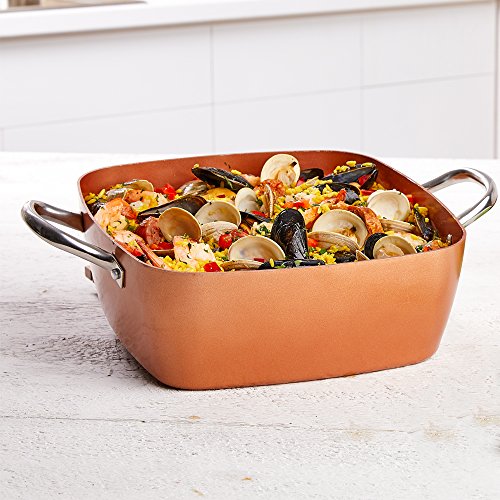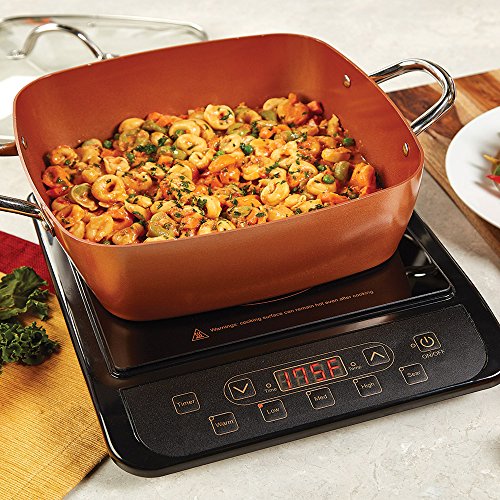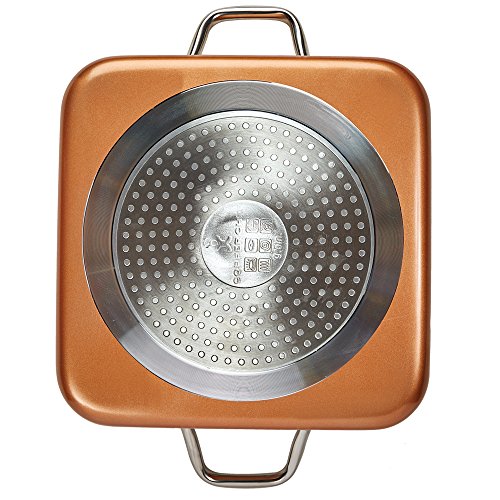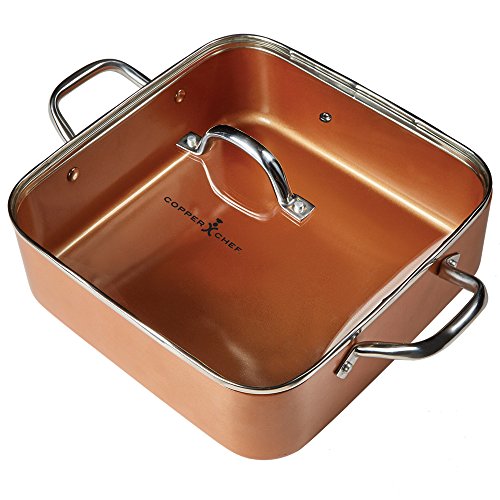 Price: $79.99
(as of Nov 26,2019 00:00:11 UTC – Details)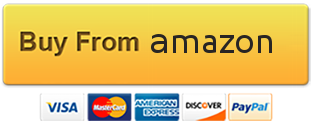 our all-around square casserole pans are designed with professional Cerami-Tech, Nonstick Technology so nothing sticks to the surface. Unique square design gives you up to 25% more cooking space than ordinary casserole pans. The extra large 11″ square pan design gives you up to a whopping 60% more room to cook more food. Goes straight into the oven from any stovetop with 850° heat resistance. Innovative Stainless Steel Induction Technology distributes heat rapidly to all four corners of the pan for even cooking every time. Perfect for any surface: electric, gas, ceramic, or induction.DEEP DISH PANS FOR MULTI-PURPOSE USE: Deep dish design & unique square pan shape give you the room you need for baking, frying, broiling, sautéing, steaming, braising & more. Use as a roasting pan for pork loin, baking dish for casseroles, cakes or pies, frying pan for chicken, steaks, potatoes, veggies & more, or as a slow cooker for soups and stews.
STAINLESS STEEL INDUCTION PLATE: Each pan has a steel induction plate for rapid, even heat distribution from edge to edge. Your pan heats up faster and your meals cook to even perfection without hot spots. Use in the oven or on any stovetop: electric, induction, ceramic & gas.
BEST NONSTICK COOKING EXPERIENCE: Every pan is coating with Cerami-Tech, Copper Chef's exclusive PTFE & PFOA FREE nonstick coating. It's so super non stick, nothing sticks to the surface of the pan, not even burnt cheese! Plus, there's no butter or oil required. These pans are not pre-seasoned. Clean-up is easy because there's no reside left behind. Dishwasher Safe.
HARD ANODIZED PAN: Heavy-duty aluminum construction is hard anodized for maximum durability, ultimate strength and professional performance.
COPPER CHEF – SATISFACTION GUARANTEE: At Copper Chef Cookware, our mission is to bring you only the highest quality pots and pans, baking sheets, skillets & more at the lowest possible prices. We believe every family can enjoy healthy, mouthwatering, perfectly cooked meals without breaking the bank or spending hours in the kitchen.