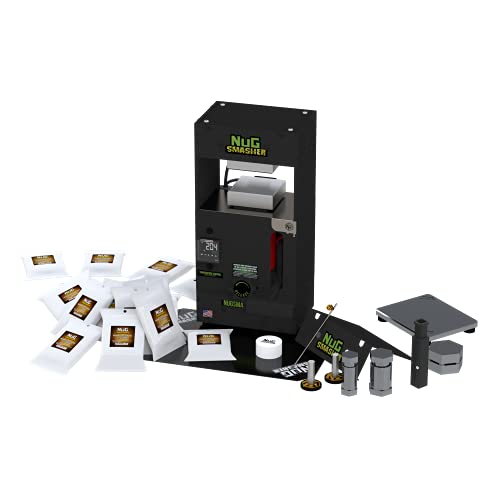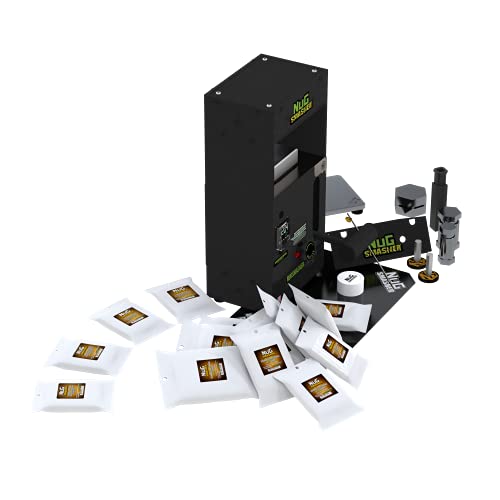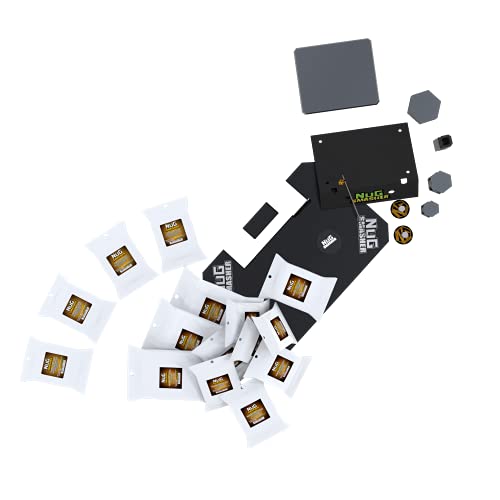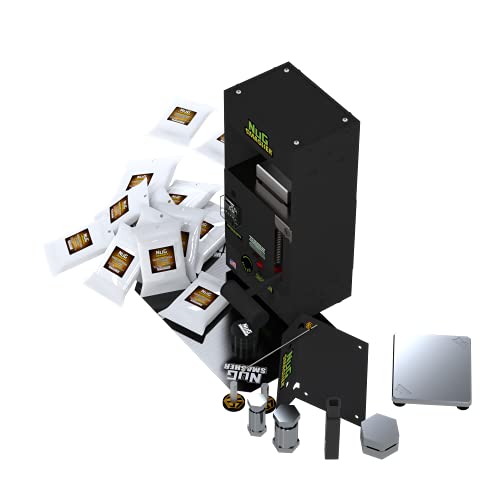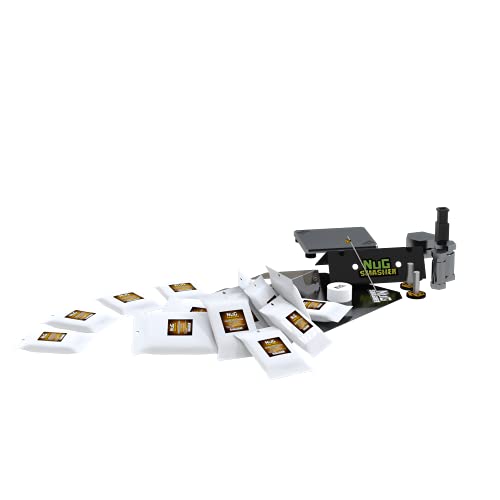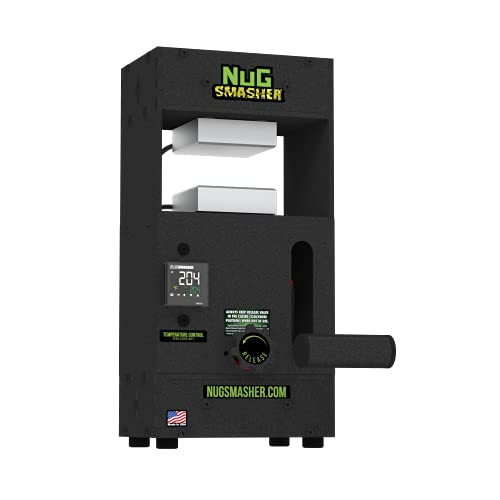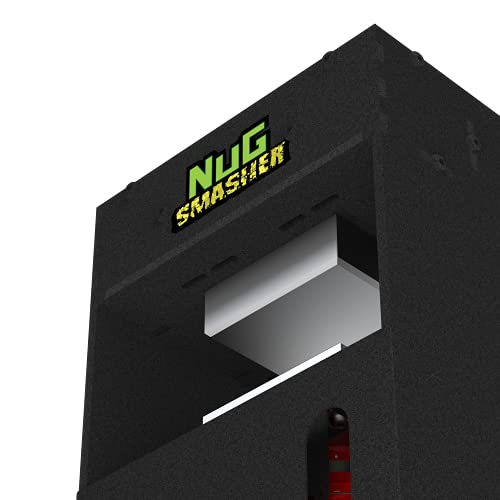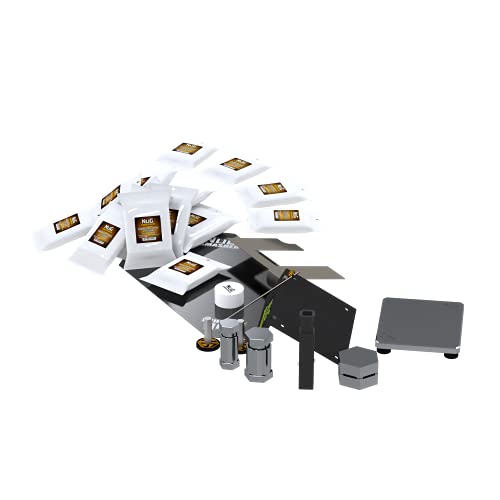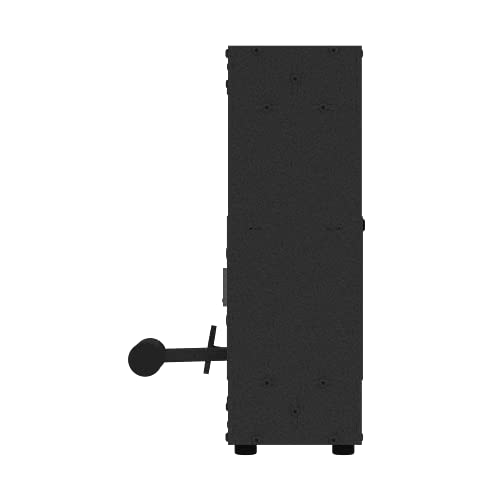 Price: $1,496.00
(as of Oct 25,2021 13:51:03 UTC – Details)
NugSmasher OG Uses NugSmasher's proprietary rosin press extraction Methodology. Using proper surface area for a consistent extraction everytime. Our 3.5, 7, and 14 Gram bags hold between 2 and 18 grams of cured flower and give a consistent surface area if used properly (BTS) Bottle Tech Style the results simply made rosin from cured flower every time. Remember "Fire in Fire Out" The OG or any machine will not turn dirt into gold.
Ease of use The NugSmasher OG if used properly, will give you some of the best solventless Rosin/wax/concentrates/isolates ever. We suggest that you watch some of our NugSmasher OG Videos on NugSmasher's social media channels. Review the owner's manual and give us a call or chat NugSmasher with any questions, our customer service team at our AZ factory is always available and willing to help answer any questions you may have.
Hardware in addition to the Fully adjustable Temperature settings with the Accurate Digital Temperature Control and the ease of use you will get started right out of the box with the Nug Smasher OG. You will enjoy the large 4 inch deep by 4 inch wide rosin press plates they have one 160 watt heater in each giving fast even plate heating for your own consistent solventless rosin extractions in the lab or at home. NugSmasher OG has a removable power cord and handle for storage and travel.
Frame construction is solid 6061 aircraft grade aluminum and American Steel it is engineered with a tongue and groove design and cut to precision with our highly accurate fiber laser machines to eliminate all deflection when extracting the machine has a durable powder coat finish with Stainless steel hardware rubber machine feet, Circuit Protection, Fast Retract Plate Release and Removable Manual Pump Arm makes NugSmasher OG the extractors choice.
Nugsmasher OG MASTER Bundle Includes: Dab Mat, Nug Smasher Magnet, Small Decarb Cap, Small Rosin Pot, 3.5g & 7g Round Pre pressed Mold, Collection Plate, Rosin Shield, 15 packs extraction Bags, NugPacker JR & Everything Tool. NugSmasher factory located in North America customer service team available to chat via NugSmasher call or email 7 day a week from 6am to 11pm PST we are committed to our customers' complete satisfaction with our products.
Amazon Products