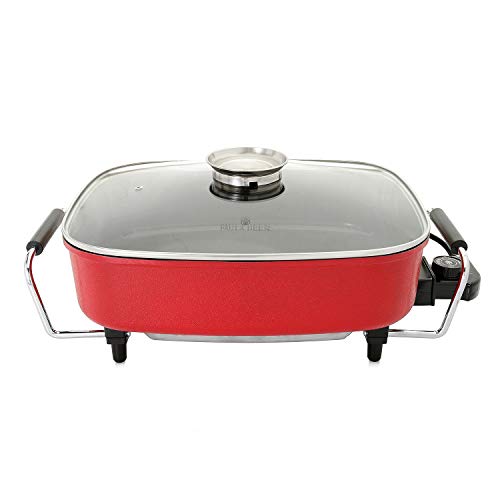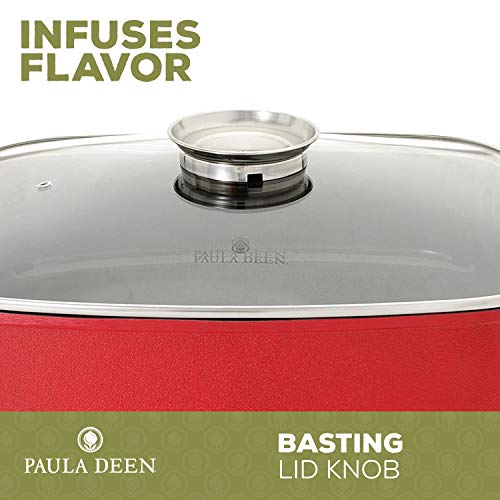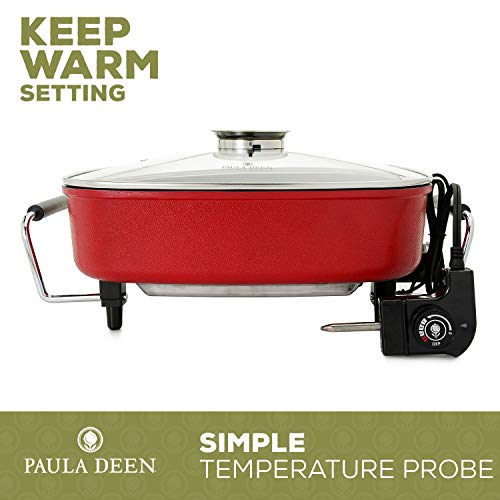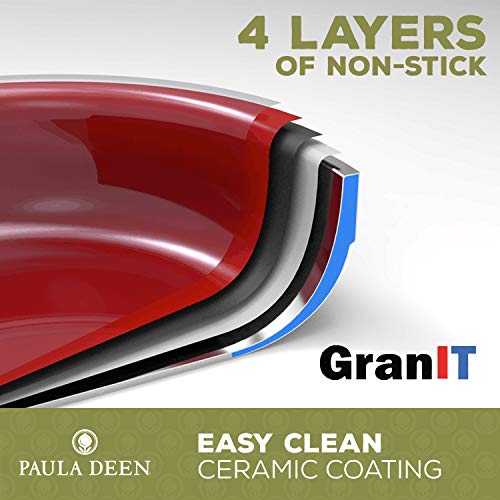 Price: $69.99 - $59.99
(as of Oct 15,2020 05:00:06 UTC – Details)


LARGE ELECTRIC SKILLET: Paula Deen's large electric skillet is the versatile kitchen appliance you need! It's 12 inches wide, 15 inches long and about 4 inches deep allowing you to cook delicious meals for the entire family without ever turning on the stove.
VERSATILE COOKING OPTIONS: Because of its size, this electric skillet is perfect for cooking casseroles or browning meats. Plus, it can handle all your normal skillet functions like sautéing, searing and sauces.
BASTING KNOB: Unique to the Paula Deen Electric Skillet the Basting Knob ensures you get flavorful food every time. You simply fill the knob with wine, broth, beer or other liquid, and it slowly drips onto your food infusing it with flavor and sealing in moisture. And with the glass lid, you can monitor your meal without letting out any heat or moisture.
SIMPLE TEMPERATURE PROBE: Paula's Temperature Probe plugs into the Electric Skillet and provides 4 heat settings – up to 450ºF – to allow you to cook just about anything. It also has a Keep Warm setting so that you can serve straight from your skillet – perfect for buffets and potlucks!
EASY TO CLEAN: Features GranIT ceramic with 4 layers of non-stick coating to make cleaning a breeze. After cooking, allow the skillet to cool down and then wipe the inside clean with a kitchen cloth. The glass, basting lid is dishwasher safe.
Amazon Products