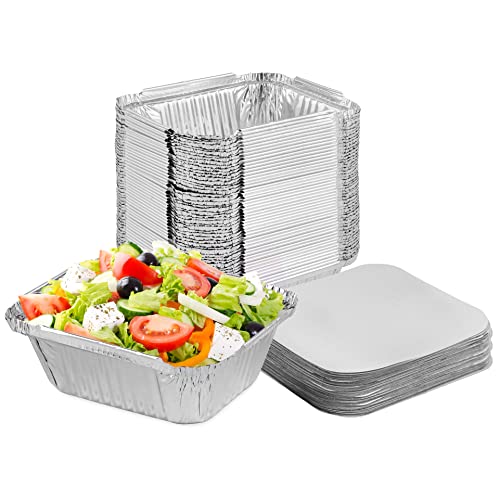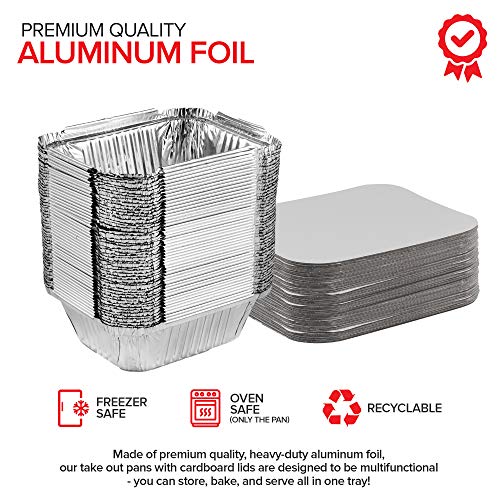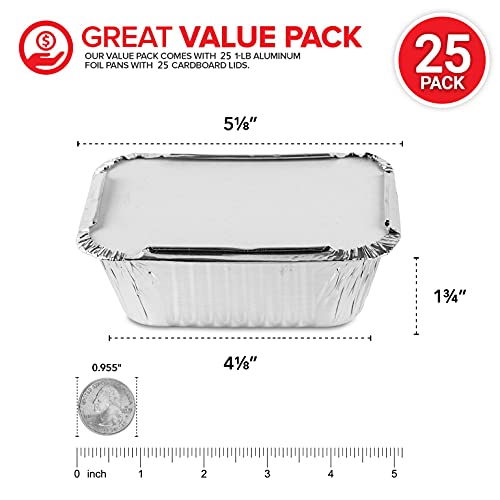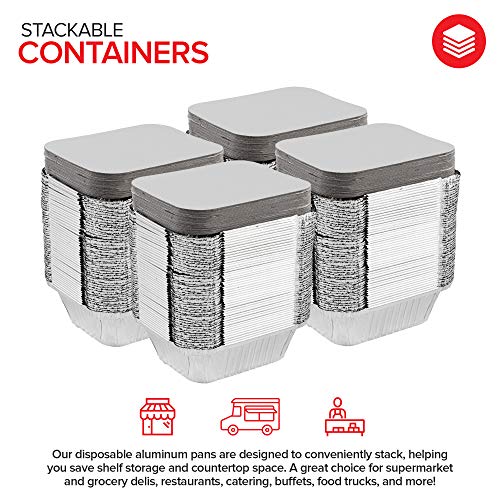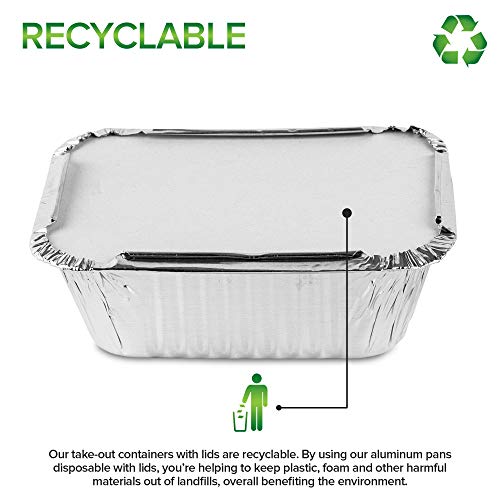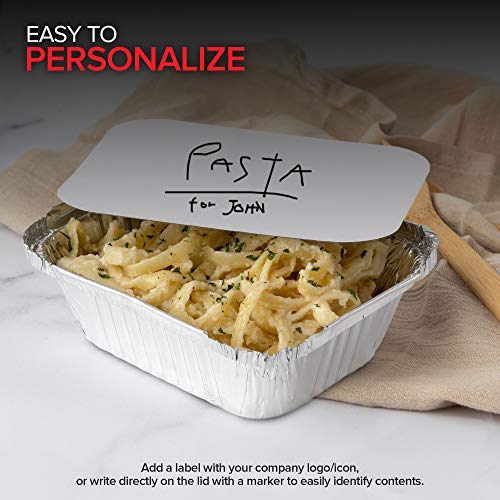 Price: $9.99
(as of Jan 17,2023 18:47:18 UTC – Details)


Multipurpose Food Container: Made of premium quality, heavy-duty aluminum foil, our take out pans with cardboard lids are designed to be multifunctional – you can store, bake, and serve all in one tray! When you're done, simply toss our disposable cookware in the trash. Perfect for hot and cold foods, everyday meal prep, lunch, and more!
Freezer & Oven Safe: Our foil 1lb aluminum pans with lids have high heat conductivity, making them ideal for holding and heating hot foods. In addition to being oven safe, our take-out food containers with lids are also freezer safe, allowing you to easily store leftovers in the refrigerator.
Stackable Containers: Our aluminum pans disposable are designed to conveniently stack, helping you save shelf storage and countertop space. Our tin foil pans are also easy to label and personalize – label with your company logo, or write directly on the lid to easily identify contents. Great for supermarket and grocery delis, restaurants, catering, buffets, food trucks, and more!
Recyclable: Our sandwich containers disposable with lids are recyclable. By using our aluminum pans disposable with lids, you're helping to keep plastic, foam and other harmful materials out of landfills, overall benefiting the environment.
Great Value Pack: Our value pack comes with 25 1-lb aluminum foil pans with 25 cardboard lids. Pan Dimensions are approximately 1 ¾" Height, 4 ⅛" Bottom Length, 3 ⅛" Bottom Width, 5 ⅛" Top Length, 4 ⅛" Top Width. Lid dimensions are 5 ½" Length, 4 9/16" Width, with 1mm thickness.