Twenty Minute Homemade Marinara Sauce couldn't be easier to make and is leaps and bounds better than what you can buy in the local grocery store. Plus it's made with all natural ingredients and has no added sugar, something that's hard to find in a store bought sauce.
While I appreciate the convenience of jarred pasta sauces as much as the next girl, I really prefer to make my own, at home, from scratch. When you prepare your food at home, you have a lot more control over what goes into it. Store bought pasta sauces can be packed with sugar and preservatives, which I try to keep out of our diet as much as possible. Plus, doesn't everything taste just a little bit better when you make it yourself?
I know making sauce from scratch might sound intimidating to some, but let me assure you, if I can do it, you can definitely do it. I'm sharing with you today an incredibly simple and tasty marinara sauce that you can make at home in about 20 minutes or less. And the hardest part of this entire recipe is mincing the garlic, so you've totally got this!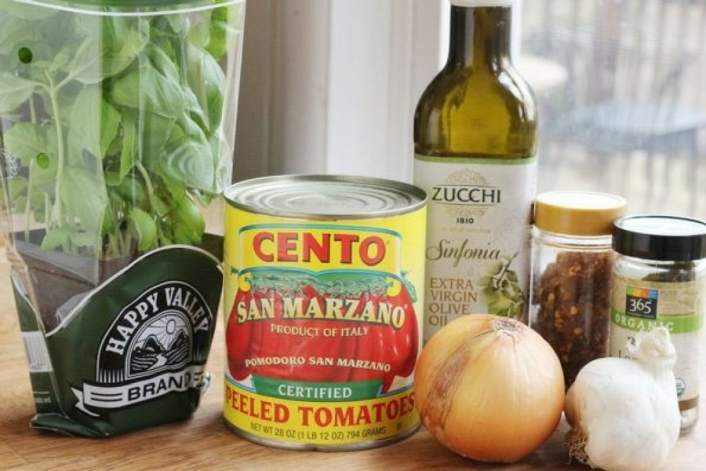 One tip for making this sauce turn out as flavorful and delicious as possible: use fresh basil! Okay, you don't have to, but it sure adds a lot of delicious flavor. I usually pick up a basil plant in the produce section of my grocery store. Generally a fresh basil plant will cost around $2, which is a great deal compared to buying a little package of fresh basil. I put the plant on my windowsill (which reminds me to water it) and get to enjoy using fresh basil for months at a time. It's fantastic! Another suggestion is to use the highest quality tomatoes you can find. I prefer the San Marzano tomatoes, which I can usually find at Costco, or in my local grocery store (sometimes they are tricky to find, check the bottom shelf!).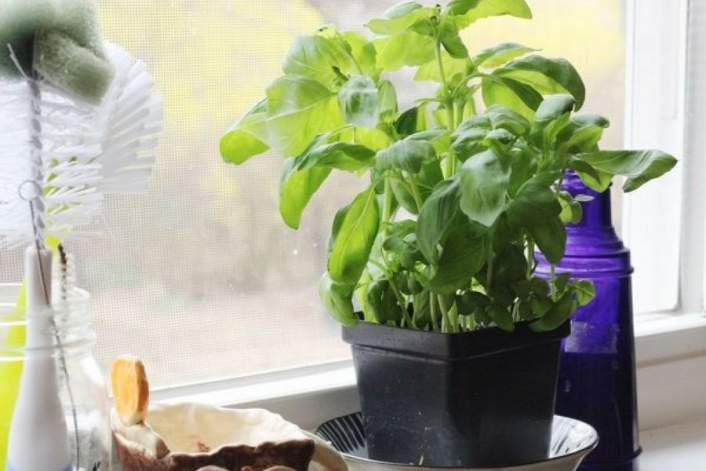 Whether you are a novice chef or a seasoned professional, this Homemade Marinara Sauce will win you over. It comes together quickly, is low in sugar, and packed with delicious Italian flavor. Be sure to double the batch and keep some in your freezer for later!
Here are some tips and ideas for making Homemade Marinara Sauce
Although it may seem like marinara sauce would taste better with fresh tomatoes, it's almost always better with canned San Marzano tomatoes if you can find them. They are typically much less acidic than a standard tomato and are naturally sweet, which is perfect since we aren't adding sugar to this sauce.
This sauce is terrific with pasta but also can be used in all kinds of ways. I use it with homemade meatloaf, minestrone soup, stuffed peppers, pizza, and for all kinds of pizza inspired dishes. One of my favorite is a quick chicken skillet topped with marinara sauce, cheese, and turkey pepperoni.
If you like lots of herbs in your sauce, don't be afraid to add in your favorites. Oregano works really well in sauce as does marjoram, rosemary, and thyme. You can also kick up the red pepper flakes if you like things spicy.