Stir Fried Zucchini Noodles are a healthy and easy side dish and make a great lower carb substitute for rice with your favorite Asian dishes.
I have been obsessed with vegetable noodles lately. Seems like I've been zoodling everything I can get my hands on since I purchased my zoodle maker. I've loved zucchini noodles, butternut squash noodles, and even sweet potato noodles. I've even tried cucumber noodles in a few Asian dishes with great success.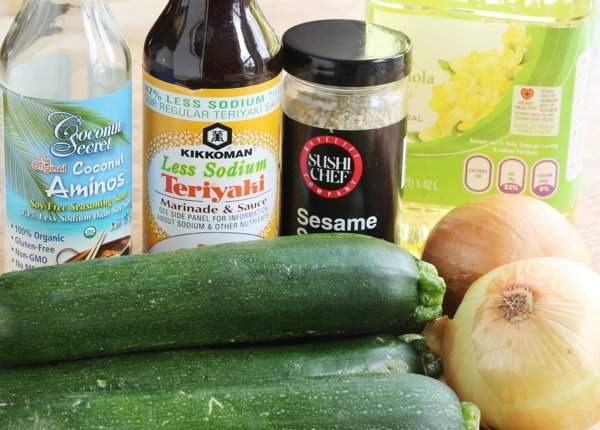 Making veggie noodles is the perfect job for my 12-year-old. She loves turning the crank and making the noodles. And is it just me, or do kids seem more excited to eat meals that they actually help prepare? Try it out.
If you don't have a spiralizer (affectionately referred to as a "zoodle maker" at our house), they actually sell lots of varieties of vegetable noodles at the supermarket. All spiralized and ready to use!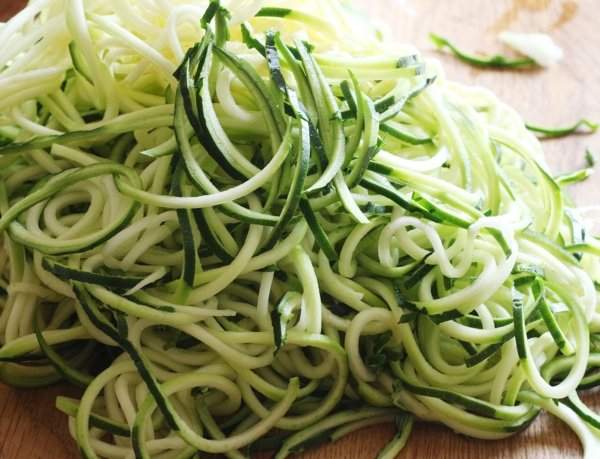 It seems to me that spiralizing vegetables is a great way to change your vegetable routine without a lot of work. Something about the process of spiralizing kind of changes the texture and makes them feel new and exciting. Plus they cook in seconds and are easy to add flavor to with just a few simple ingredients.
These Stir Fry Zucchini Noodles are a perfect canvas to start experimenting with zucchini noodles. From the base recipe you could add in your favorite protein to make a more substantial dish. Chicken, pork, beef, tofu or even shrimp would be great additions to this veggie-laden dish.
Oh and word to the wise…as fun as it is to spiralize things, I'd recommend that you stick to chopping onions. I tried to spiralize some and wound up with a mess on my hands and tears in my eyes. Lesson learned.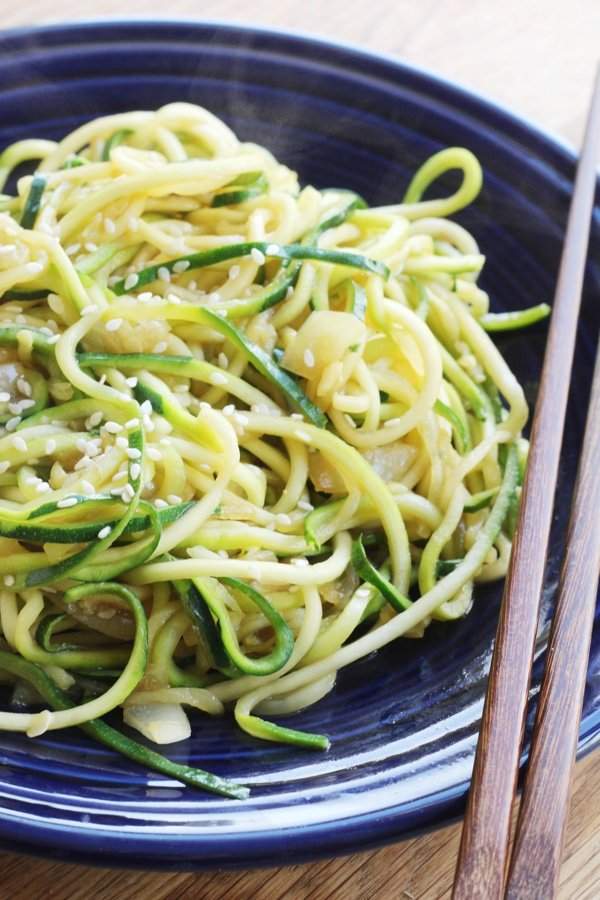 (function(d, s, id) {
var js, fjs = d.getElementsByTagName(s)[0];
if (d.getElementById(id)) return;
js = d.createElement(s); js.id = id;
js.src = "http://connect.facebook.net/en_US/sdk.js#xfbml=1&version=v2.4&appId=125505754455470";
fjs.parentNode.insertBefore(js, fjs);
}(document, 'script', 'facebook-jssdk'));